King County Sexual Assault Resource Center
Company Name: King County Sexual Assault Resource Center
Number of Employees: 70
Geographic Presence: King County
Organization's Mission Statement: To give voice to victims, their families, and the community; create change in beliefs, attitudes, and behaviors about violence; and instill courage for people to speak out about sexual assault.
King County Sexual Assault Resource Center's (KCSARC) ask was simple. They needed a partner to focus on their IT needs so the KCSARC team could focus on serving survivors of sexual assault.
KCSARC is a community-based nonprofit sexual assault resource center providing comprehensive services to survivors and their families throughout King County, Washington. They help adults and children of all ages, genders, races, and cultural backgrounds regain their lives following sexual assault and abuse.
Up to 2016, every budget-focused IT service provider they'd hired failed to adequately address their needs. Devices and systems failed regularly, and tech "support" meant spending hours on the phone with a technician, trial and error trouble-shooting, and lost time with clients.
IT wasn't working.
No more disruptions
"As a human services agency in the community, we want to spend as little time on tech as possible," says Ashleigh Vessey, Administrator and Special Projects Manager at KCSARC. "For us, the less time we spend on technology, the more time we spend achieving our mission."
Previous IT service providers proved unreliable. Their support teams were reactive and remote, and their response times unpredictable. Disruption was the norm.
Ashleigh remembers, "We had a server crash once before Dynamic came onboard. Our staff didn't just lose two days of work. They lost two days of client narratives that, in many cases, represented the first time a client had ever shared what had happened to them. We had to tell those clients, 'I'm sorry. Can you please come back and tell us again?'
"Since we partnered with Dynamic Computing, we don't have disruptions like that anymore."
Always proactive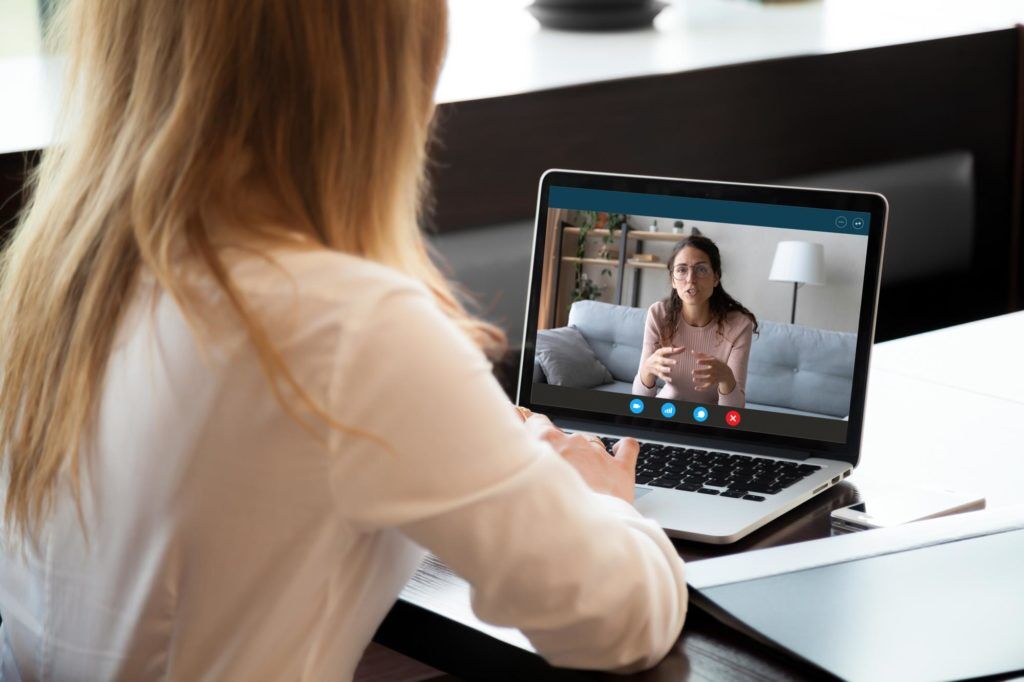 KCSARC values Dynamic Computing's proactive mindset.
Dynamic Computing began with a full evaluation of KCSARC's IT situation. They assessed servers, security, and data storage and created customized reports and recommendations and an annual IT budget, including capital expenses and equipment replacement schedules.
"We immediately recognized that KCSARC needed to modernize its IT infrastructure and move its core systems to the cloud," says Kevin Gemeroy, President & CEO of Dynamic Computing. "In an increasingly digital world, KCSARC's team needed to be able to do their amazing work from anywhere, whether that be from home, working hands-on with a client, or from a legal hearing at the courthouse."
Now, KCSARC's team is agile and able to work from anywhere. They can also anticipate costs and budget for upgrades, allowing them to better steward their nonprofit funding.
Most importantly, KCSARC can confidently rely on their technology systems. They know that Dynamic Computing is monitoring their IT, watching for potential issues, and offering proactive solutions before problems ever arise. The Dynamic Computing team monitors every support ticket that comes in and looks for patterns that could offer insights to solve problems comprehensively.
No more disruptions. No more lost time.
Going remote, staying on mission
Like most organizations, KCSARC faced a big challenge when COVID-19 became a reality.
"Kevin's team reached out immediately after the crisis and scheduled a meeting where we laid out a plan. They knew that we would need more than a standard Zoom subscription to serve our clients and comply with HIPAA regulations," Ashleigh says. "They transitioned us overnight to a secure telehealth system so we could continue to serve our clients."
For a crisis response nonprofit like KCSARC, every moment counts towards making a difference.
"Kevin and his team at Dynamic Computing have found a way to use to what they do well to serve our mission," Ashleigh says. "Dynamic Computing can add a lot of value that most nonprofits don't believe is available to them. Nonprofits are selling themselves short if they don't entertain the idea that paying for first-class service returns every penny through increased productivity."