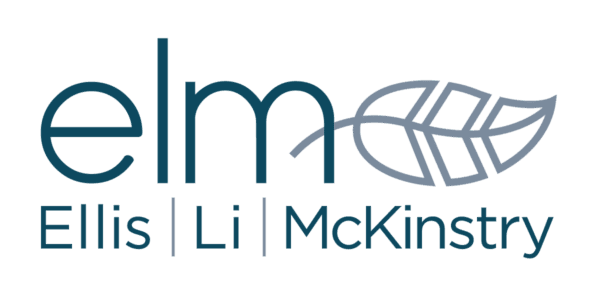 Company Name: Ellis, Li & McKinstry PLLC
Number of Employees: 25
Geographic Presence: Seattle
Organization's Mission Statement: Social conscience, strategic structure, and valued relationships are the cornerstones of our team of lawyers who seek to serve our clients and our community in a unique way.
Ellis, Li & McKinstry PLLC understands firsthand the adaptability, organization, and responsiveness to regulatory changes required by legal services in today's world.
A mid-sized Seattle law firm with a broad practice offering, they consider exceptional IT tools to be critical to the success of their firm. They rely on their IT infrastructure to build business strategy, adapt to present day challenges, and enable their attorneys to practice law.
Equipping the team
In an increasingly digital world, ELM's partners knew they needed a comprehensive and accountable IT solution to support their attorneys and advance their firm.
That's where Dynamic Computing came in.
For more than a decade, Dynamic has equipped ELM to use technology as a strategic tool in a complex industry. They provide essential support in the security, communication, and file systems that make ELM's work possible.
"Early on, we helped ELM navigate multiple major platform transitions," Kevin Gemeroy, President & CEO of Dynamic Computing, recalls. "As a law firm with a rich history, they'd invested years of time, energy, and training in legal platforms such as an on-premise Exchange server and an Access database. We helped them think bigger and look toward the future. Embracing the cloud became a strategic advantage instead of an obstacle to be avoided."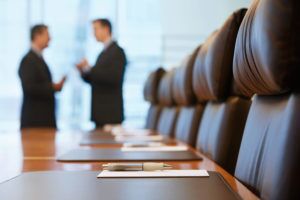 The result: greater efficiency and accuracy for all team members.
Dynamic also facilitated remote work practices and tools for the firm. Secure remote-in tools, file access, and communication systems empower ELM's attorneys to work from the office, the courthouse, and from home.
"I split time between Seattle and Wisconsin," says Lana Floyd, ELM's managing partner. "Regardless of where I am, I have complete access to exceptional IT support with the click of a button."
ELM considers these safe, reliable remote capabilities as a key element in staying connected. Connectivity lies at the heart of their firm's service and culture, and IT equips them every step of the way.
Protecting the firm
Confidentiality is nonnegotiable.
ELM's IT system handles vast quantities of sensitive client information on a daily basis, and the Rules of Professional Conduct hold their attorneys strictly accountable for maintaining their client confidentiality. Dynamic Computing protects the firm with advanced IT security measures on workstations, servers, and cloud systems and renews applications that impact licensure and insurance.
Dynamic's IT security specialists monitor every device that conducts firm business and ensures they adhere to proper protocols.
"Dynamic Computing understands what we need to do as a law firm," Lana says. "They're keenly aware of our industry regulations and licensure requirements, and they keep our office on the cutting-edge of security. They operate as part of our team to ensure confidentiality and excellence at every turn."
Preparing for the future
Remote work took an unprecedented turn in March 2020 when COVID-19 disrupted normal procedures for court hearings, mediations, and filings. But ELM was prepared.
"Our early implementation of Microsoft Teams, Wi-Fi calling, and digital file archives allowed us to be nimble and ready to adapt to the changing moment. Thanks to Dynamic Computing, our office didn't miss a beat," Lana recalls.
Their attorneys were ready to conduct all court business with security, professionalism, and ease while other firms struggled to keep up.
Beyond today's unique challenges, ELM considers Dynamic a strategic partner for the future.
Lana says, "There's so much value in giving our partners and attorneys the ability to be productive at home. We see it as a necessity to growing our firm and attracting a new generation of lawyers who expect flexibility in their workspaces.
"Dynamic Computing is a strategic part of our future. Their IT services are on point, and I expect our partnership will only get better and better."